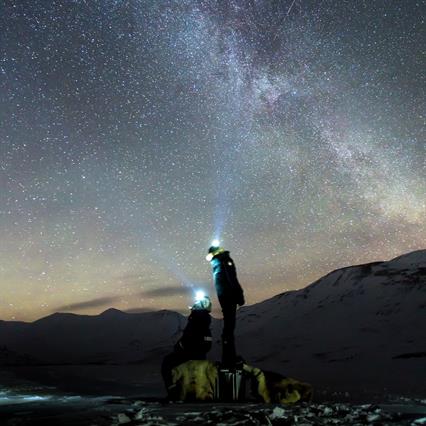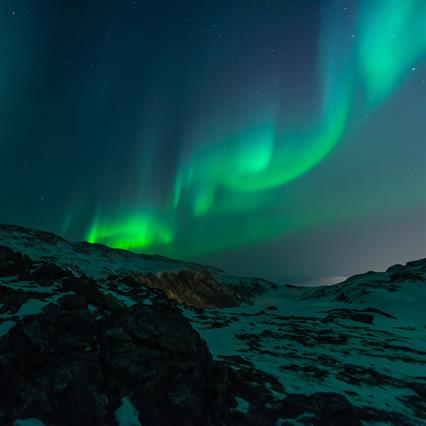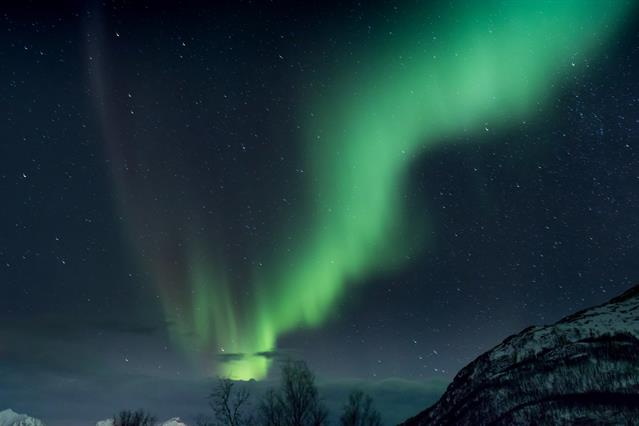 Hiking to the Northern Lights mountain!
Welcome to visit the Aurora mountain!
We will leave the city life in Kiruna for one evening and travel eastward on the aurora borealis road. The road leads us further north into the wilderness into the heart of northern Lapland.
A trip to Aurora borealis mountain in North Lapland will leave you with an unforgettable memory for life.
At the visit to the mountain you might see a majestic aurora borealis. The mountain is counted to one of the best northern viewpoints in the nature reserve Torneträsk-Soppero primeval forest.
An hour's journey by minibus takes us to the foot of the mountain and from there we walk about 1 km up to the mountain top. The hike will go on trails up the mountain, even if the snow comes.
Going with a headlamp is an experience, if it is starry skies and the moonlight, no headlamp is needed.
After walking 700 meters after the path, we reach the tree line and the bare mountain up on the mountain. Here we make a fire and enjoy the fantastic view. The absence of city light enhances the light of the starry sky and the northern lights. Around the open fire we drink coffee or tea and eat the Sami bread.
Duration about: 7 hours
Suitable for: Medium fitness. Moderately difficult activity.
Including: Guide from pick-up to delivery.
Included food: Coffee, tea, bread, butter, cold cuts, blueberries and lingonberry drink, coffee and tea. / Food allergies, intolerances must be notified when booking.
Included: Transfer by minibus / Return.
Included: Borrowing a headlamp.
Equipment: Warm outdoor clothing is recommended, good warm hiking shoes.
Good to know:
When booking any of our Northern Lights products with us, we can not guarantee that you will see the Northern Lights. But we will do our best for you to experience the northern lights.
We can cancel the trip at short notice due to the weather conditions: Cold, strong winds, snowstorm, etc. Then we repay 100%.
Price: 1795 SEK / Person.
Departures: Evening tour from Kiruna 17.00 – 24.00
October – November
Welcome to us.
Customized trips available for your business or private!