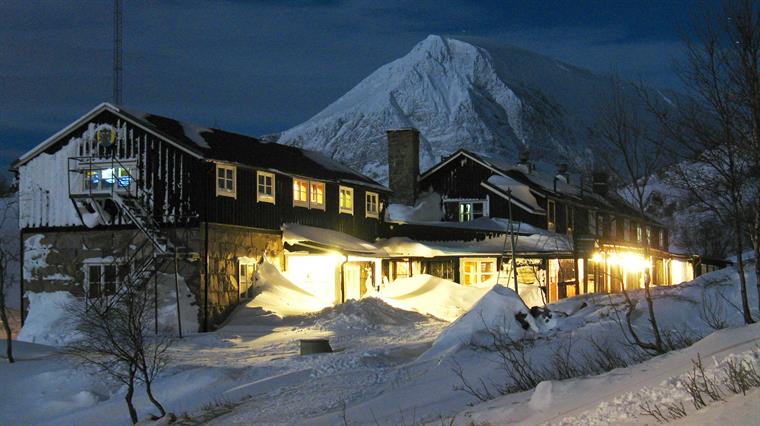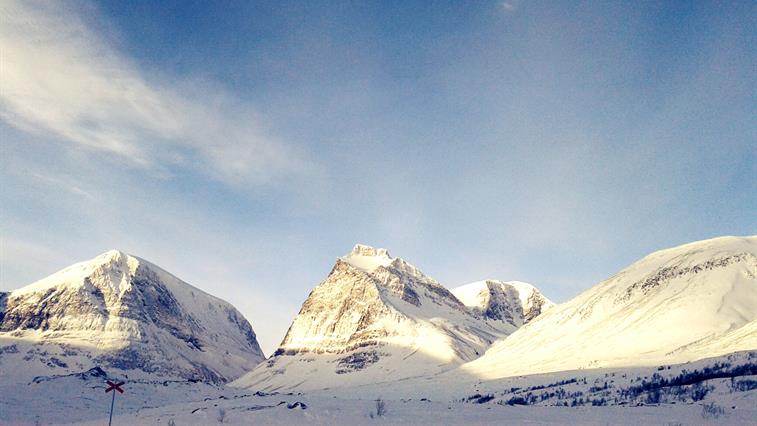 STF Kebnekaise Mountain Lodge
The journey up to Kebnekaise Mountain Lodge begins in Nikkaluokta, where the road ends and the wilderness begins. For more than a century, the lodge has been here as a safe haven in the middle of the mountains of Lapland, and offered protection and rest for worn hikers. People come here to seek adventure and excitement, as well as to enjoy the peace and quiet.
If you want, life at the mountain station offer tough adventures with demanding hiking, climbing on rock or ice, ski touring, glacier trekking and trail running over the mountain moors. But it can also be an almost spiritual stay with excursions in the valley below the open horizon, hiking along the King's Trail, freedom and a complete calm.
After a day of mountain wind, reflection, and perhaps many vertical meters you can sit down for a while in the heat of the fire and just relax. Thereafter awaits a delicious three-course dinner in our restaurant. The restaurant has about 90 seats and full rights, and we also have a cozy lounge, sauna with Sweden's highest view, WiFi and many other comforts.
Kebnekaise Mountain Lodge is located 19km from the end of the road, and you can get here by skis, snowshoes or snowmobile in the winter and by foot or helicopter over the summer.
Warm welcome!