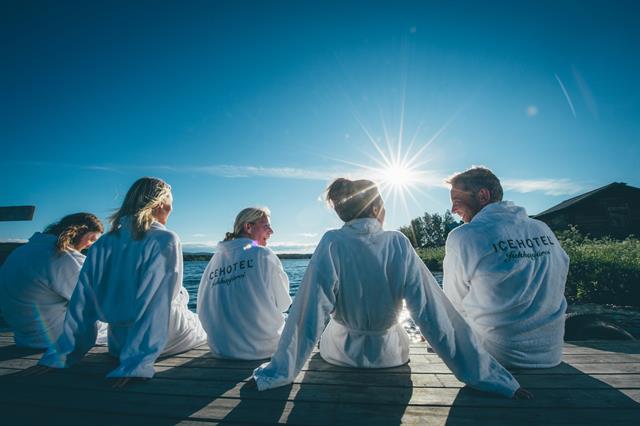 ICEHOTEL - Photographer Asaf Kliger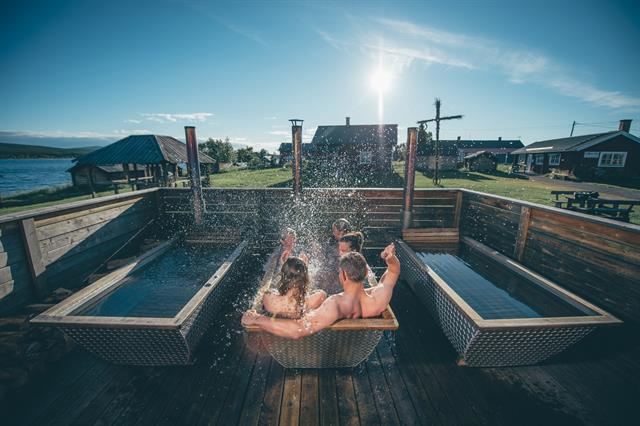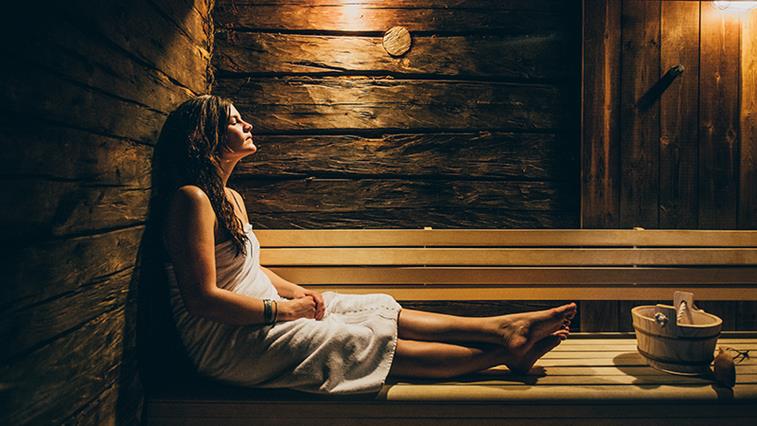 ICEHOTEL - Photographer Asaf Kliger
ICEHOTEL Jukkasjärvi Sauna ritual
In Swedish Lapland, the sauna is the heart of the home, a place for peacefulness, relaxation and meditation. "Kallebastun", Jukkasjärvi Culture Sauna, is the cradle of the Swedish Sauna Academy, and was made an institution by enthusiast Kalle Grundberg.
The sauna has a long tradition in the northern Sweden and the contrasts between hot and cold is said to have wholesome effects, so take the opportunity and use the sauna like a local in Jukkasjärvi Culture Sauna. Do the ten steps in Jukkasjärvi Sauna Ritual and try everything from the sauna, wash yourself with tar soap, take a plunge into Torne River and have a pleasant moment in the heated outdoor bathtubs.
Included in the tour:
Sauna guide who instructs and tells you about the basics of the sauna
Light finger food
Bath towel and bathrobe
Local and organic spa-products from C/O Gerd
Duration: 2,5 to 3 hrs
Price: SEK 4 775 for a group up to 6 persons. Add a friend SEK 725/person. A maximum of 20 persons.
Available: Thursdays & Saturdays at 5 pm and 8 pm or on a special request.
Difficulty: Easy
We gather at Jukkasjärvi Culture Sauna, 800 meters from ICEHOTEL (Map available).
Bring your own swimsuit.