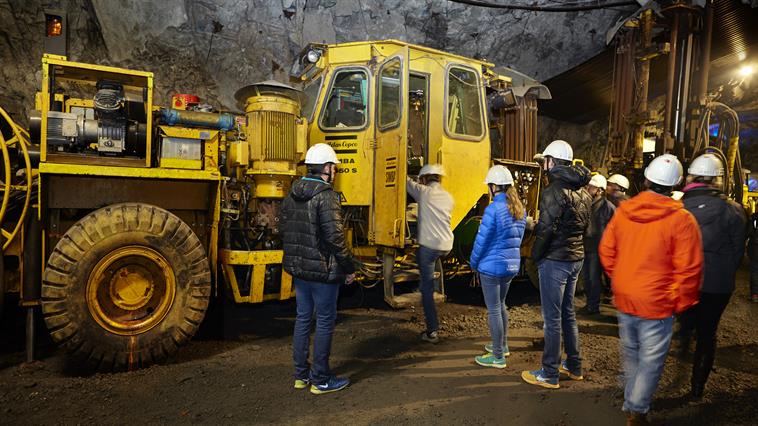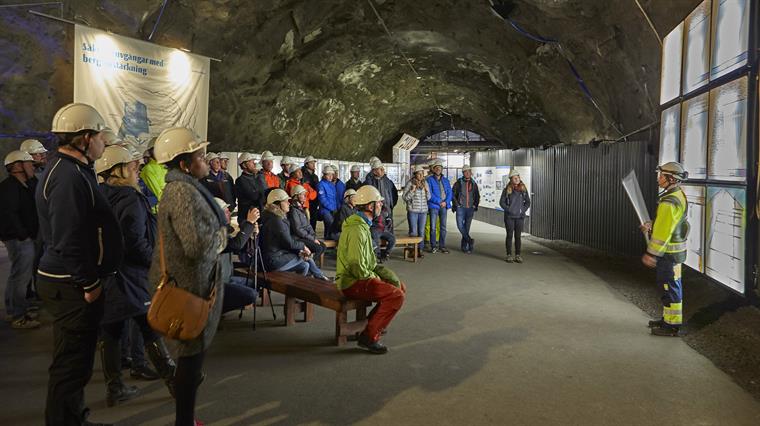 Tomas Utsi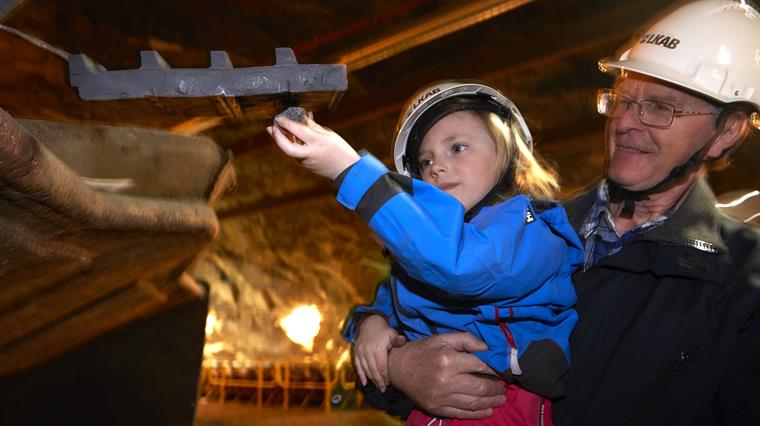 Tomas Utsi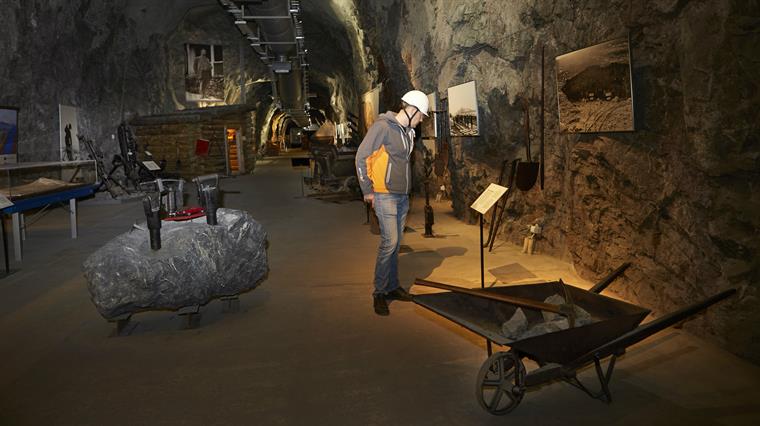 Tomas Utsi
Guided tours to LKAB's Visitor Centre
Covid-19
In order to as far as possible delay the spread of infection by the Corona virus, LKAB raises the level of recommendations regarding travel and study visits. Therefore Kiruna Lappland won't be doing any tours in summer 2021. This might be extended.
Updates will be posted here as soon as we get new information.
—————————————————————————————–
The mine in Kiruna is the world's largest underground iron-ore mine. It is a fascinating operation where the ore is mined far below the surface using remotely operated machines and driverless trains. One of the best attractions in Sweden, the LKAB's Visitor Centre, is located here – a show mine that the Lonely Planet international guide book gave its highest rating.
We go by bus directly from the Tourist Center into the mountain and down to the show mine LKAB's Visitor Centre situated at level 540 metres. LKAB is currently mining down to level 1365 metres. Our guide will show you around the visitor premises that cover 20,000 square metres. This is an authentic mining environment where displays, films and machines illustrate ore mining and the production of iron. The mining museum relates the century-long history of the mine. The guide will talk about modern mining and how it can cause a whole town to be moved.
LKAB's Visitor Center is wheelchair friendly. However, it is important that the person on his own, or with help, can get on and off the bus. The wheelchair needs to be foldable. There are short distances to walk in the visitor center. There are also benches deployed along the route for those who need to rest their legs. There will also be longer breaks in the café and during the film.
Price: Adult 390 SEK, Student/Senior 290 SEK. Child (6-15 years) 105 SEK. Minimum age 6 years.
Price includes: Transfer, guide, coffee and cookies.
Length of trip: 2 hours and 45 minutes.
Starting from: The Tourist Center / Folkets Hus.
IMPORTANT INFORMATION!
There are limited places on this tour and we recommend that you book in advance. We cannot accept bookings through the phone or email. Book on this page or on site at the tourist center.
With reservation for changes.