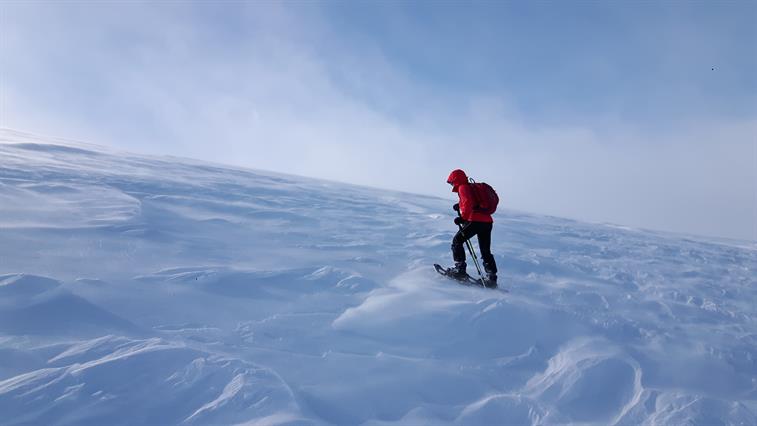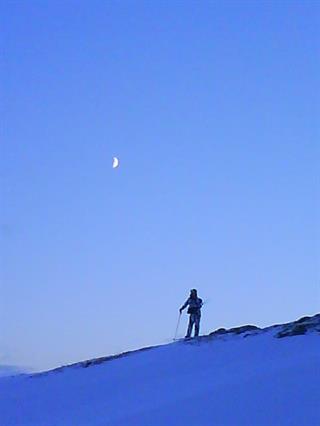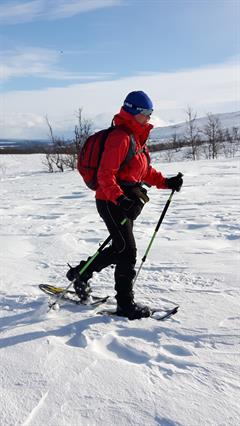 Guide in North – Snowshoe tour
Snowshoes top tour – Guide In North (February-April)
We leave Kiruna and travel along the icy river valley towards the wilderness and the Caledonian mountain range. During the bus ride we see how the forest and marsh turn into snow-covered mountains in a river valley formed by the inland ice. To get to the mountain's foot, we go out into the wilderness with a snowmobile and sled. We start the trip on the mountain plateau and continue with snowshoes up towards the mountain top (1103mh) where we are met by a fantastic view of the river, mountains and lakes. From this vantage point you also get the opportunity to see Sweden's highest mountain, Kebnekaise (2106mh).
During the trip, we experience the scent of wilderness and winter, listen to mountain winds and creaking snowshoes, drink from wooden cups and taste local products.
Departure: 10am from your hotel
Duration: approx. 5-6 hours (you need good fitness)
Price: Adult 1200 SEK. Children 13-15 years 750 SEK
Participants: Max 4 people, minimum 2.
The price includes: Guide, transfer, sandwich, coffee / tea and cake (state if you have any allergies), snowshoes and rods (you need your own boots, shoes)