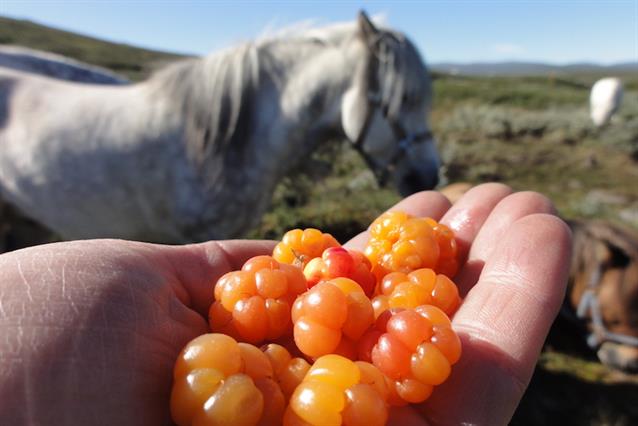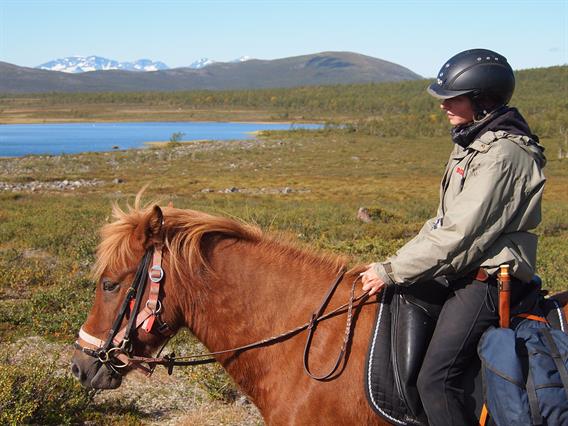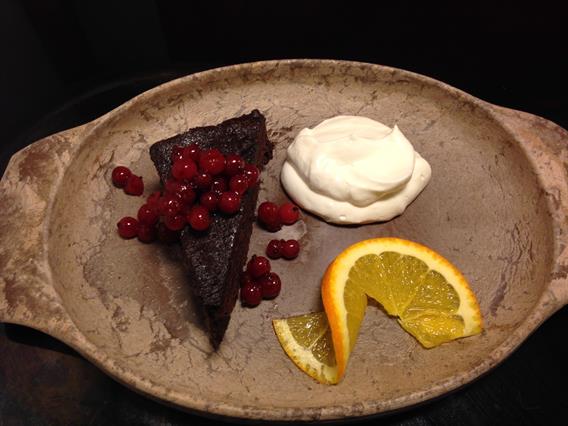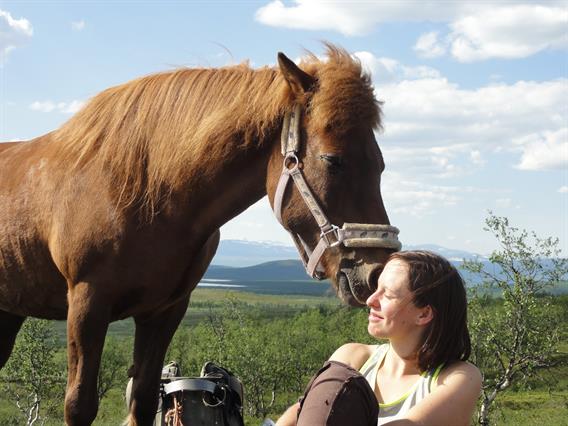 ofelas islandshästar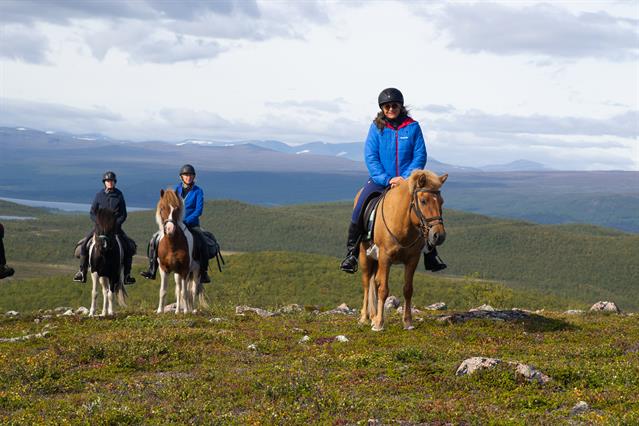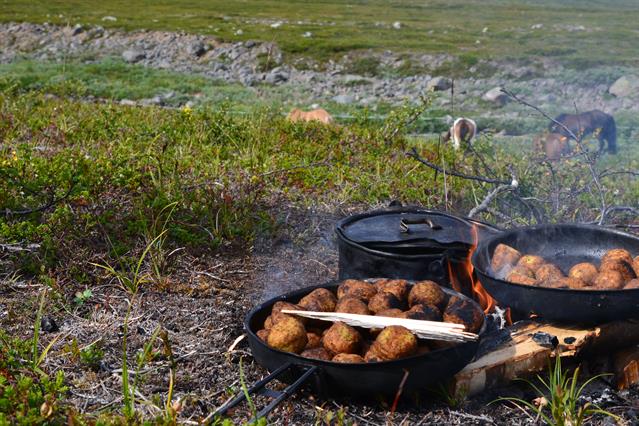 Feel well on horseback (4 days)
Image some days of riding in the mountains. We ride day rides in the valley with nice trails and up on the mountains with a breathtaking view of the mountains of Kebnekaise and stay overnight in Ratekjokk, a small sami village where you can´t come with car, but with boat. We ride both on paths and trails so we have chance to vary the speed and the gaits. You stay overnight in a house and eat local specialities. After a day on horseback t is nice with a sauna bath and a three-course meal also. This tour suits for both more experienced riders and less.
The first day we have an afternoon ride. We stay to have coffee/tea during the tour. But before that we have picked you up in Kiruna and go by car and boat to the other side of the Kalix river to Ratekjokk, a small sami village where we are going to stay for some nights. When we come back after the riding we have a sauna bath, a nice three-course meal with local specialities and have a nice time together. You stay overnight in a house in Ratekjokk. There we have sauna, outdoor toilet and electricity. After breakfast next day we ride up on the bare mountains and have an outdoor lunch which we prepare over open fire. A three-course meal for dinner we eat that day and possibility for sauna. The last riding day we gride a whole day tour with outdoor lunch and a three-course dinner back in Ratekjokk. After breakfast the last day we drive you back to Kiruna with boat and car. If you are leaving early that day we can stay the last night on the farm in Puoltsa instead if you want.
This tour can be in Ratekjokk (south of the Kalix river) like in the program above or staying overnight on our farm in Puoltsa (north of the Kalix river). This tour has two departures this summer, if you want to come other dates it is also possible (by agreement). If you need extra accommodation before or after the tour, please contact us. This tour is suitable for both experienced and less experienced riders. The activities can be in another order. The Icelandic horse is certainly a strong horse, but not so large. Maximum weight of the rider is 90 kg and minimum age is 12.
Included: transfer, riding three days, full board and lodging (coffee day1-breakfast day4), guide, helmet Duration: 4 days 3 nights (3 riding days) (starting approximately at 13 1st day)
Duration: 4 days 3 nights (3 riding days) (starting approximately at 13 1st day)
Dates: 24-27.6, 9-12.7, 3-6.8, 20-23.8, 10-13.9 2020, by agreement also other dates (late June to beginning of Oct)
Price: SEK 6900 per person (min 2 persons)