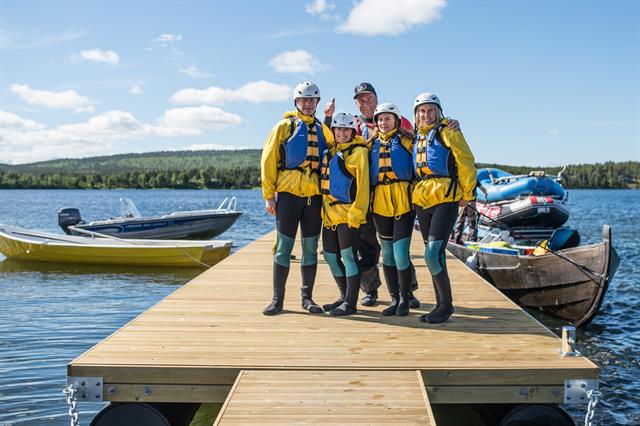 ICEHOTEL - Photographer Asaf Kliger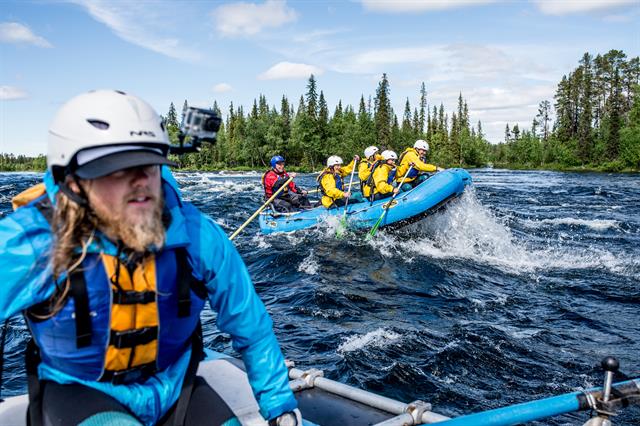 ICEHOTEL - Photographer Asaf kliger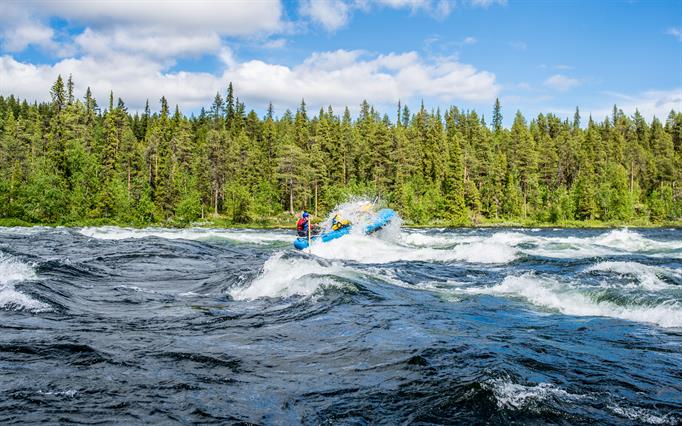 ICEHOTEL - Photographer Asaf Kliger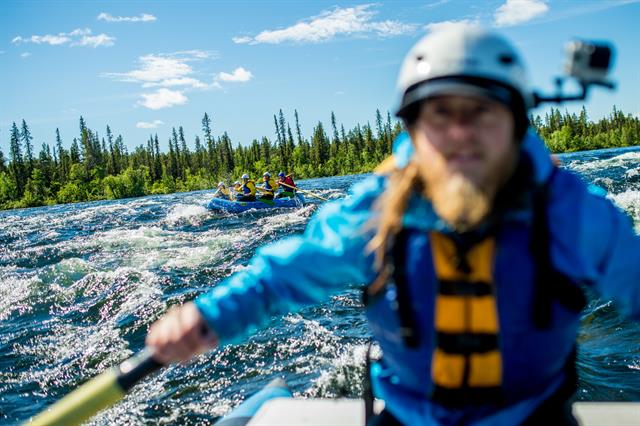 ICEHOTEL - Photographer Asaf Kliger
ICEHOTEL Torne River Rafting
​Feel the pulse of Torne River on a river rafting adventure. Journey through calm waters, rough rapids and untouched nature on a river rafting tour. Torne River is one of Sweden's four national rivers and runs wild — completely untouched.
Torne River rafting is Jukkasjärvi's most classical tour, which dates back to the 1970s. The tour starts with you putting on a wetsuit, helmet and a lifejacket, followed by a transfer by traditional riverboat to the rafting boats. You head out on a journey downstream on Torne River, the guide instructing you all the way through both calm and rough water.
Along the way you stop on the island Puonojokk where you are served a lunch over open fire, followed by coffee and Swedish Fika. The guide will talk about the rich history of Torne River and you continue further down the river, through rapids and beautiful forests. Eventually, you stop on the riverbank and pull up the rafting boats before heading back to ICEHOTEL by a minivan.
Duration: 7 hrs
Price: SEK 1 565/person
Available: From 15 Jun – 30 Sept, Tue & Fri 10 am – 5 pm
Difficulty: Moderate
Gather at Meeting Point where you together with the guide walk to the riverboat that takes you to the rafting boats.
Dress in layers. Bikini/swimsuit, thermal underwear (preferably wool) and socks. Bring warm clothes to change into after the rafting tour.
All participants must be able swimmers. Min. age. 12.