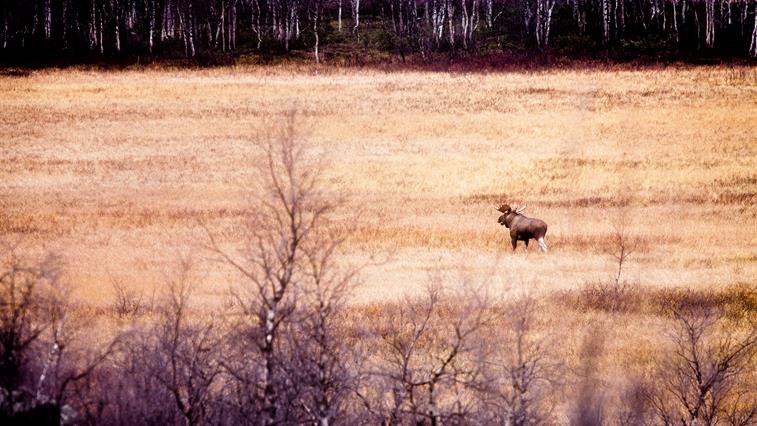 Härkö Travel AB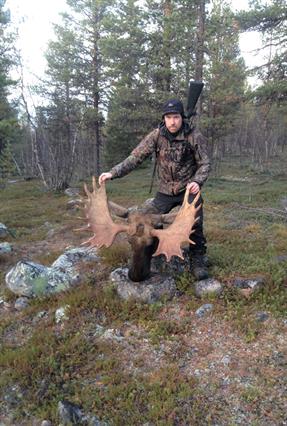 Big game hunting for Moose in Lapland
Come and join us in an exciting and adventurous moose hunt, call hunt for moose in North of Sweden. The area we hunt in is known for keeping big capital bulls year after year, there are good chances to shoot your dream moose. Your companion will be a very experienced hunter and guide. He is a professional call hunter and have good knowledge for this kind of hunting in this area.
We hunt in the broad and untouched coniferous forests south of the tundra above the Arctic Circle. Here is to find Scandinavia's largest moose in one of Europe's last wilderness. Endurance and knowledge are needed to find them in the forests in a roadless land.
It is an exceptional experience to just see these big powerful animals. The excitement you feel when you have attracted in a moose and that stands and is looking at you a few meters away is inexpressible. A single small mistake or move from you or the guide at the wrong moment may destroy the entire hunting day and ruin the chance to shot the big ox.
The hunting will mainly take place early in the morning and in the afternoon before darkness falls. We usually leave the cabin early in the morning when it is dark, to the hunting ground in order to be there when sun rises. Weather and wind are of great importance for how the hunting is organized every day. We will plan and decide the hunting according to the weather each day. The best conditions for moose calling are cold weather and no wind.
We live in a nice hunting lodge with a wood-fired sauna out in the wilderness, beautifully situated in the forests of northern Sweden.
Duration: 3 days
Suitable for: Medium to good condition, Can walk 2-7 km in terrain.
Included : Guide, transfer, all food and drink, accommodation, hunting charge, trophy.
Not included: Alcoholic beverages. Precipitated moose. No trophy preparation, or shipping.
Intolerances food allergies, notified at the time of booking.
Time: Period 1: Arrival 17 Sep – Return 20 Sep,
Period 2: Arrival 24 Sep – Return 27 Sep.
Period 3: Arrival 1 Oct – Return 4 Oct.
Max 2 hunters / Period.
Price: 19500 sek / Person