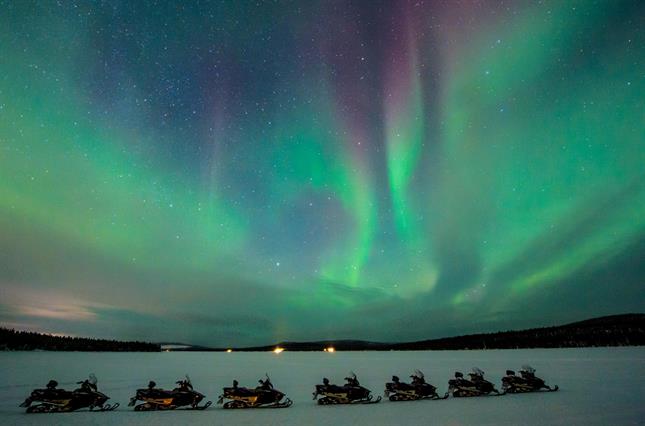 ICEHOTEL - Photographer Asaf Kliger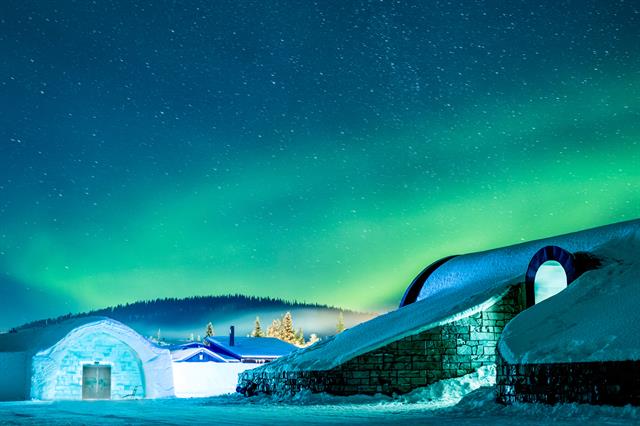 ICEHOTEL - Photographer Asaf Kliger
ICEHOTEL Northern Lights Safari on Snowmobile
Hunt the northern lights on a snowmobile. Take the snowmobile out in the wilderness where the northern lights are most visible and savor a dinner in a warm cabin.
A clear sky, darkness and some patience are the best ingredients for hunting the northern lights. On this tour, you take a snowmobile out in the wilderness, where the northern lights are most visible, away from light pollution.
An exciting adventure where you both get to drive a snowmobile and have a chance to see the northern lights. You share a snowmobile, or drive your own, through the dark winter landscape, following your guide. The guide will frequently make short stops to tell you about the northern lights as a phenomenon, how it occurs, and for you to watch and have time to take your own pictures.
Along the way you stop in a warm wilderness cabin where the guide serves a two-course dinner. The experience continues on the way back and the northern lights have hopefully danced for you before you return to ICEHOTEL.
Included in the tour:
Certified snowmobile guide
Snowmobile (2 persons/snowmobile)
Helmet and equipment
Information about the northern lights
Two-course dinner in warm wilderness cabin
A nature experience on nature's terms – hunting the northern lights.
Duration: 4hrs
Price: SEK 2095/person*
*2 p/vehicle. Single supplement: SEK 795
Child (0-12) SEK 1048/person
Available: 15 Dec – 15 April
Difficulty: Moderate
Gather at Meeting Point at ICEHOTEL, dressed for cold weather.
Please note that this activity is held late at night and it can be very cold during the period December – February. You need to be at least 18 years old and have a driver's license to drive a snowmobile, otherwise you are welcome along as a passenger.