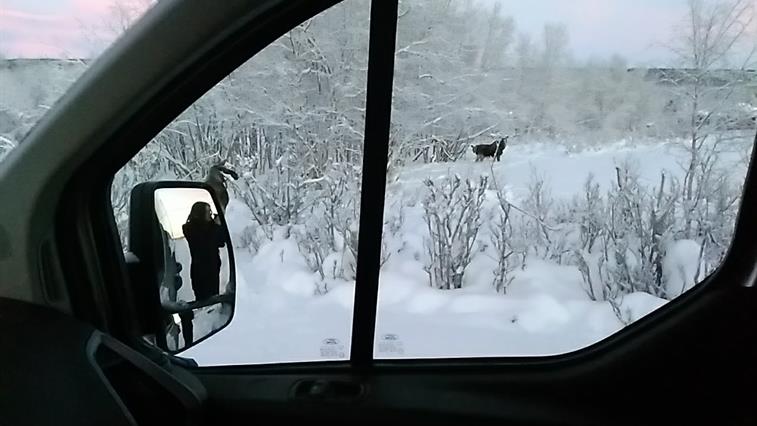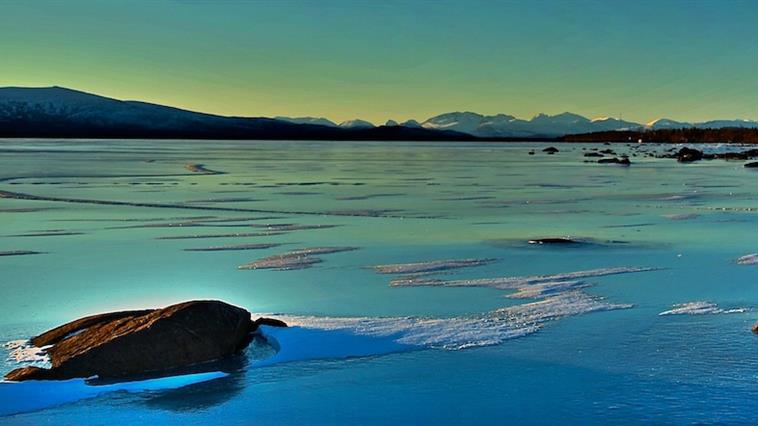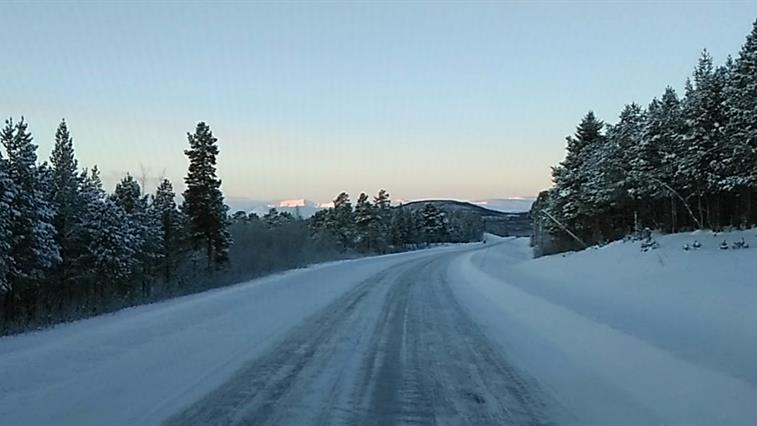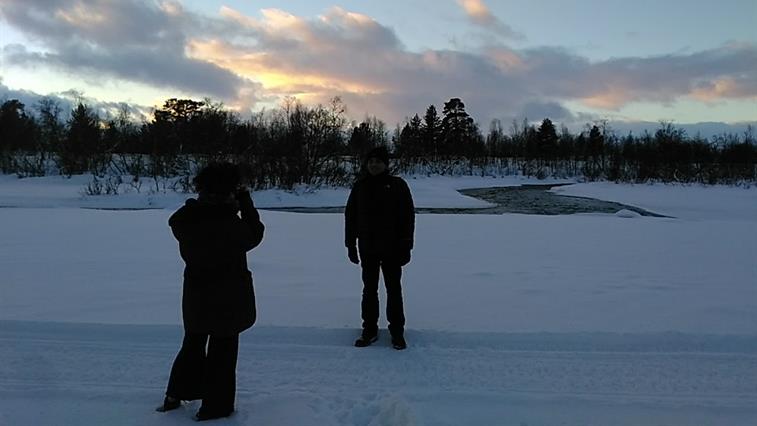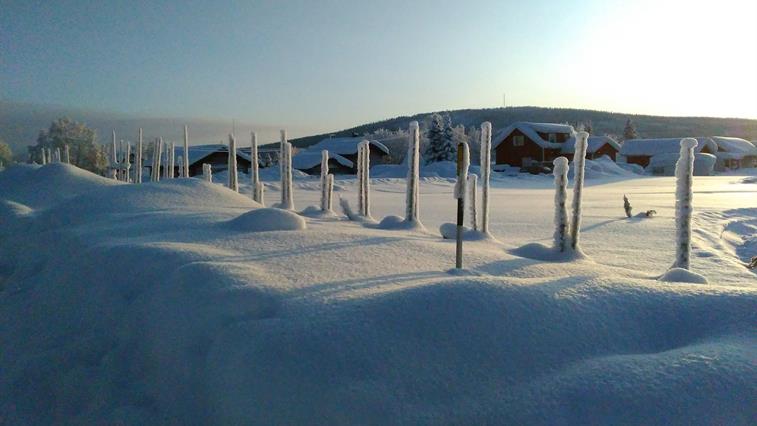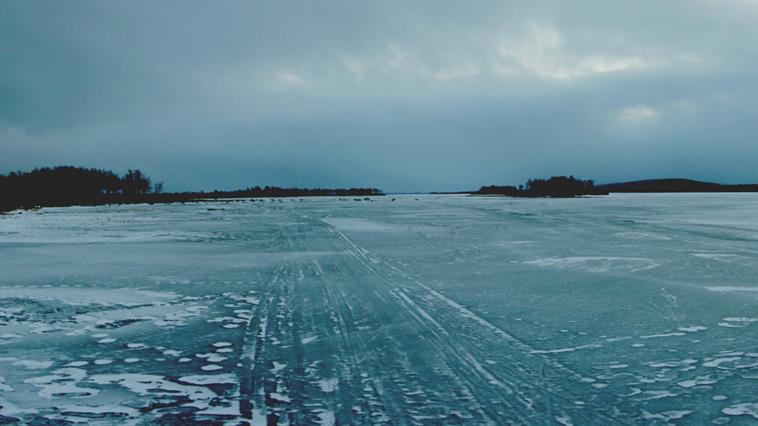 Moose and Wilderness Safari
We are travelling by minibus through the arctic nature, where only the road that follows the majestic Kalix River and occasional small villages are the only evidence of human presence. More frequent than humans out here during the polar night are the mighty moose.
We will make stops and step out of our bus and experience the arctic nature. Binoculars are provided. Be sure to keep your cell phone or camera ready to capture the spectacular scenery! Or some really cool selfies for your favourite social media. =) And do not forget to ask your guide for a picture of yourself or a group picture.
We will make a stop for hot drinks (tea, coffee or hot chocolate) and a snack bite in a rustic log cabin by the fire. We are of course sitting on a reindeer skin for comfort. You are very welcome!
During winter the river is frozen and the ice is thick enough to carry a car. We are going for a walk on the river of course.
Tour includes: Guide, bus, binoculars, hot beverages, cookies, pastry and a campfire in a log cabin.
Warm clothes can be arranged – please let us know when booking.
Tour days: Tuesday, Thursday and Sunday.
Pick up: 08:00 at Icehotel, 08:30 from Kiruna. Length of Tour: Appr: 3 hrs
Prices: Adults: 1395 SEK, Children 4-12 years 785 SEK