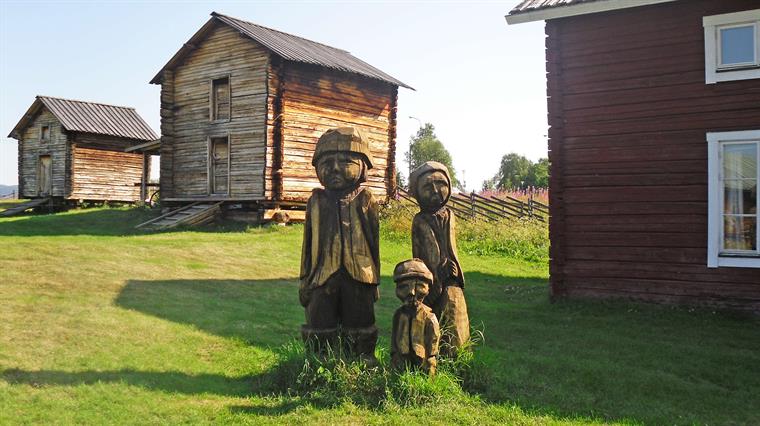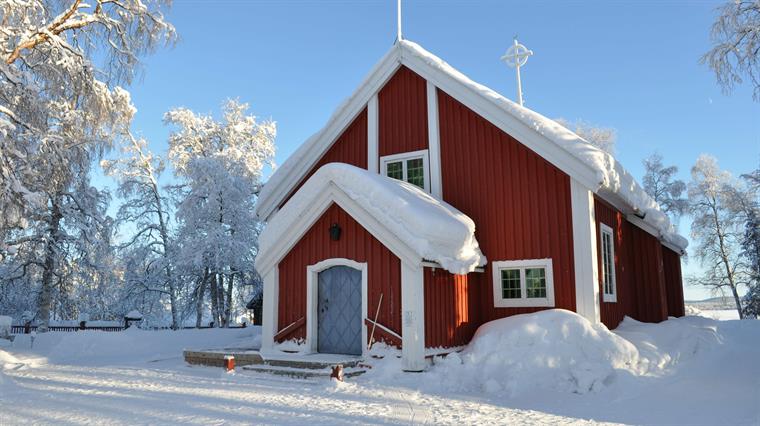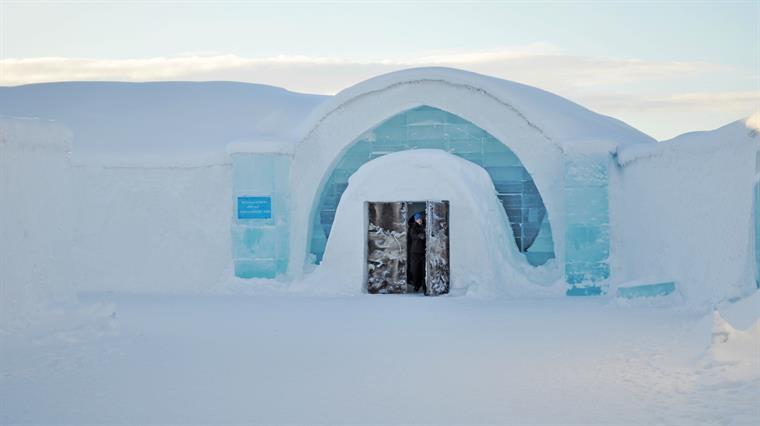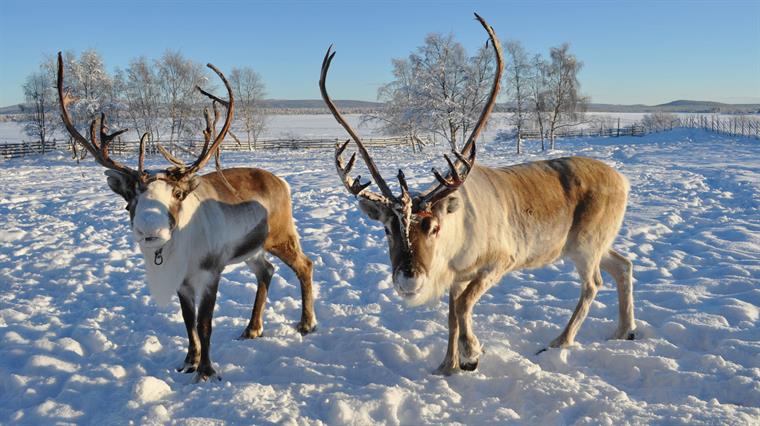 Jukkasjärvi
Jukkasjärvi is a village 17 kilometers outside Kiruna. The name comes from a Sámi word that roughly translates to "meeting place by the water". Here the Torne river is very wide and looks rather like a smaller lake, hence the Finnish word "järvi" which means lake. With origins from the 17th century, Jukkasjärvi is one of the oldest villages in Norrbotten. The location at Torne river, near the lake Sautusjärvi, was a strategic starting point for fishing as well as trade.
Parts of the older farm settlement can still be found in the oldest part of the village. Here is also the old homestead where the oldest building is a timber cottage from 1736. For a long time, the priest- and bell families were the only residents of the village, but in the 18th century some new settlements were established. Today the village has about 800 inhabitants, but there are also more than 1,000 dogs in the village!
Jukkasjärvi church
The church dates from 1726 with its original parts from 1607. The church is a timber, red-colored building, with a stand-alone bell tower. The church is built in a special timber construction, that is the only preserved in the country. The altar piece, painted by Bror Hjorth, is an eye-catching part of the church hall.
ICEHOTEL
The world's first and largest hotel built of snow and ice was built for the first time in 1989 and has since been rebuilt every winter. The new ICEHOTEL 365 is a brand new ice experience that can be visited all year long. It is a permanent construction with an ice gallery, ice bar and art suites.
Sámi Siida – Márkanbáiki
An easily accessible and reconstructed Sámi camp at the old market and assembly site in Jukkasjärvi. Grazing reindeer, outdoor exhibitions related to the nomad and modern Sámi lifestyle, Sámi slow food, as well as arts and crafts.