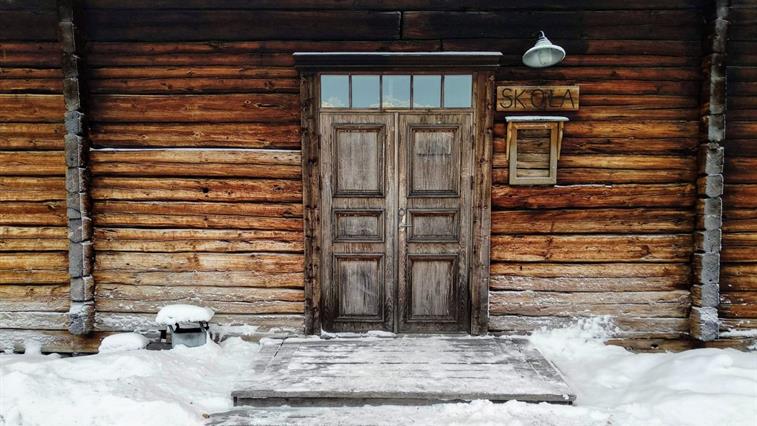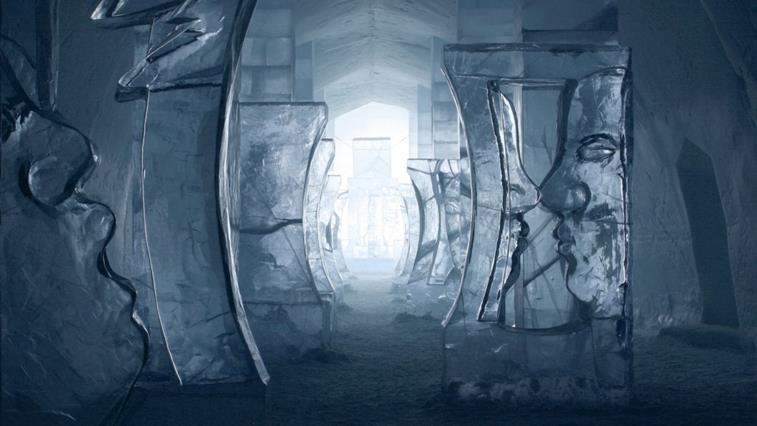 Guided Tour Icehotel-Jukkasjärvi
Our local Sámi guide picks you up at Camp Ripan and then we are heading for Jukkasjärvi and Icehotel, which is probably the most well known attraction here. But this charming village by the majestic Torne River, has more to offer. 
We start by visiting the Icehotel, where you can see the fantastic sculptures and the ice rooms in peace on your own.
We're visiting the "Sámi Church" from 1607, which is log timbered and completely built in wood. The interior has a distinct sámi touch and even the church organ is ornated in the beautiful sámi craft tradition – known as "duoddji".
The Old Homestay with its atmosphere and old timber houses – the oldest from 1768 – gives an impression of the early settlers lifestyle in this arctic environment, and the interaction with the sámi people and their culture.
The tour ends with a visit at Nutti Sami Siida. Here is the somewhat different Café Sápmi  – a large lávvu (a sami form af tipi) with an open fire inside and comfortable rustic benches. This is a nice place for a hot drink (and/or a cold) drink and piece of pastry of your choice. After this we will head back for Camp Ripan.
Available: Monday, Wednesday, Friday and Saturday
Tour includes: transfer, entrance Icehotel, guide, warm/cold beverages and pastry at Café Sápmi, warm clothes, booster seat for children
Pick-up: 09:30 am at Camp Ripan, 09:15 am other hostels.
Drop-off: Camp Ripan 12:30 am. On request: Kiruna Airport 12:15 am
Length of tour: About three hours
Number of tour guests: Min two adults, max eight persons
Price: 1100 SEK/adult, 550 SEK/children under 12 year