Johan Löfgren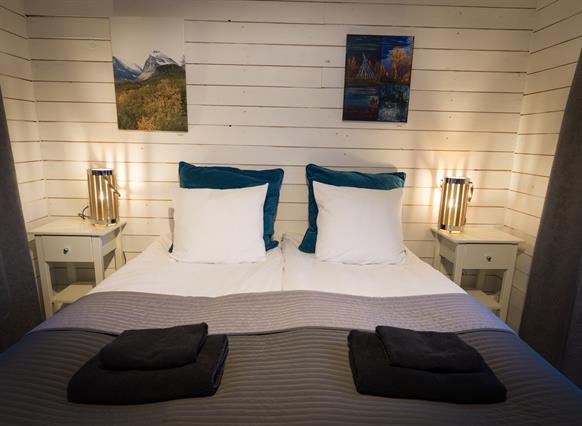 Johnny Lindgren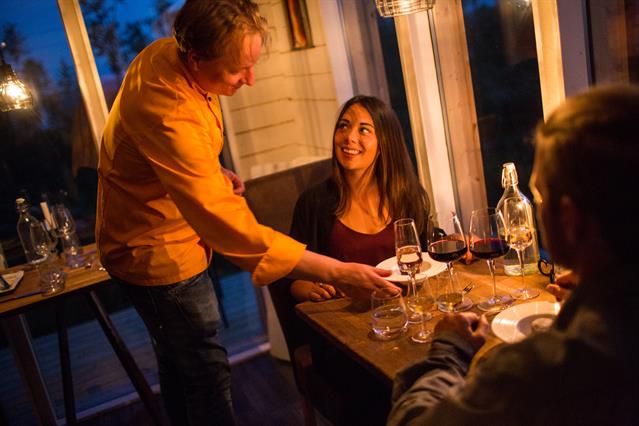 Franz Bischof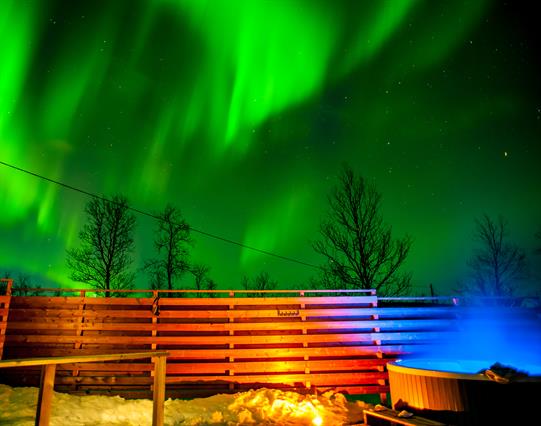 Johan Löfgren
Arctic Gourmet Cabin
Arctic Gourmet Cabin is located 20 minutes drive from Kiruna towards Nikkaluokta.
We have two  suite style cabins hosting two persons each and a small restaurant with four seats. In connection to the cabins you find a service buildning with toilet, shower, sauna and our Aurora outdoor spa.
The cabins are furnished with a double bed and armchairs. They also have a kettle for hot beverages.
The restaurant of nine square meters houses a fully equipped restaurant kitchen and have two tables with four seats. This is where breakfast, lunch and dinner is served. We offer set menues based on local specialitys, all cooked in front of you by your own chef while sitting by our Chef's table.
Since we're located outside of the city, it's a great place for catching the northern lights with a little luck.